Norway is a breathetaking and mysterious land. It's an indescrivble experience to travel to one of its longest fjords or to some of its cosy cities. A trip to this country needs to be done once in life! I assure you it's worth it. Living there for one year gave me the opportunity to get to know a lot of places and in this post I want to give you a list of the most stunning cities and small villages I had the chance to see. They're special because very few travelling agencies list them on their websites, usually are Oslo, Tromso and Bergen the most quoted cities, but here you'll have the opportunity to discover other parts of Norway, with a more "typical" norwegian styles of fairytales and seamen.
1- Mausund
Mausund is a tiny village found on a small group of islands next to a bigger one Frøya, also a more popular attracion for fishing lovers. It's a fishing village, with  cute red houses and a lot of wind. Its rocks and nature are a typical northern ocean landscape but the cosy atmosphere and the friendly people give to the place an unique vibe.
2- Røros
One of the cutest places on earth. It's a really small village and everything there reminds of fairies, elves and Christmas. Even on summer it's a fantastic place to visit for its coal caves and museum and for the nice trips in the mountains. Røros is a typical norwegian village, I would say "the norwegian village". I went there every weekend and I never got tired of it. I would suggest you to go there on the last tuesday of February for the Rorosmartnan, a market and cultural event that attracts so many people every year. You get a chance to taste typical norwegian food, listen to folk music and pet some raindeers too!
3– Fefor, Vinstra
Fefor is a locality near Vinstra, a small village in the middle of the country. I have never heard of it before I went there and it was almost impossible to find on Google Maps, but lukily it exists for real because it's marvelous. I stayed at the Fefor Hoyfjellehotel that it's close to an amaxing trip on the top of a mountain and also to the lake nearby. I assure you that a day there makes your soul happy. If you love nature, silence and hiking that's the best place you could go to! It's literally a pity that none values it as it should.
4 – Stavanger
I know a lot of people already heard about this city. In the last few years it's becoming more and more popular to visit because it's one of the stops of an amazing route in the western part of Norway, but I think it deserves to be mentioned in this list for it's particular streets and white houses. Its history is also really fascinating: Stavanger is the city of oil's extraction. From a poor fishing village it turned into a rich city in the 70s and now it's a wonderful norwegian attraction where tourists can get to know a big part of norwegian culture and history.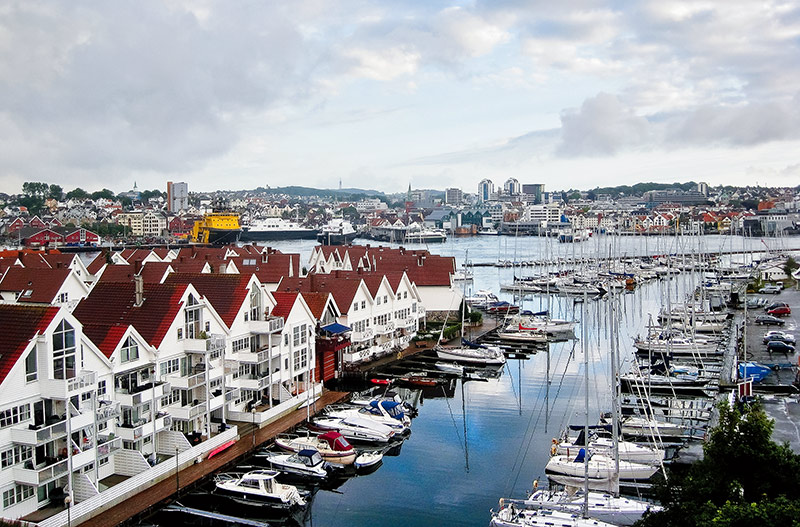 5- Lillehammer
Last but not least Lillehammer. The city of the Olympic Games of 1975. A small but lovely town with a lot of green and an amazing landscape. The sky there is always blue and in winter is covered by big white clouds of snow.  I love walking in the main street, drinking hot chocolate and taking a walk up to the sky jump. I suggest you to visist for also just one day this town, you'll be fascinated by it!
I really hope you got more tips for your trip in Norway! This country is all beautiful (no joke) but I wanted to give a small insight to some of its less known places that deserves to be visited and valued.